Admitted Student Webinar Series
All sessions are scheduled 12-1 pm eastern
Dates & times are subject to change
Please plan to attend only one (1) Mock Class due to limited space
| | | |
| --- | --- | --- |
| 3/5/2021 | Current Student Panel | Registration coming soon |
| 3/12/2021 | Student Services, Student Affairs & Career Services | Registration coming soon |
| 3/19/2021 | Faculty Panel | Registration coming soon |
| 3/26/2021 | Mock Class | Registration coming soon |
| 4/2/2021 | Financial Aid | Registration coming soon |
| 4/9/2021 | Externships | Registration coming soon |
| 4/16/2021 | Current Student Panel | Registration coming soon |
| 4/23/2021 | Mock Class | Registration coming soon |
Checklist for Accepted Students
Steps to Confirm Your Acceptance
Activate your Syracuse University 

NETID

Submit your 

Seat Deposit

 of $250 by due date listed on your admissions letter
Submit 

Commitment to Register

 Form
Activate your University 

email

 account
 Activate your Zoom account
Submit your 

photo

 for your student ID card
 Join the JDi Class of 2025 Facebook page
Financial Aid Checklist
Academics Checklist
Purchase required Books for Semester 1
University Bookstore
Below is a sample of required books for Fall 2020. Fall 2021 information will be available over the summer.
LAW 601: Civil Procedure (taught by Professor Aliza Milner and Professor Margaret Harding)

Please check SU Bookstore, as each professor requires different materials.
Please check your enrollment on Myslice for the Rules Supplement required by your professor

LAW 693: Legal Foundations (taught by Professor Shannon Gardner)

An Introduction to the Legal System of the United States

(Fourth Edition) by Allan Farnsworth 

ISBN:9780199733101

LAW 608: Torts (taught by Professor Nina Kohn)

Torts

by Weaver, et al (2018 edition; bound version) 

ISBN: 9781531009779
---
View Your Schedule & Account Holds
MySlice Information Guide
MySlice is Syracuse University's online portal to critical information resources for applicants, students, faculty, and staff. You will need your NetID and password to log in.
Viewing your class schedule in MySlice
After logging into MySlice, locate the "Student Services" section; under the "Enrollment" heading, choose "view my class schedule"
Select "Fall 2021" and click "Continue"
 Your course selections for Fall 2021 will be registered by the Office of Online Education, after completing a survey mid-July. 
Viewing account holds in MySlice
After logging into MySlice, locate the "Student Services" section; under the "Finances" heading, choose "View Holds"
If there are any holds on your account, a list will appear stating what the hold is and what department to contact to resolve the issue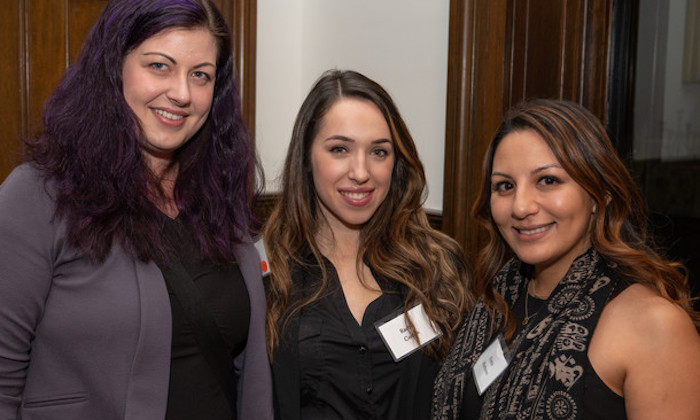 ---
Schedule
---
Residency Information
---
Meet Your Professors!
JDi Faculty
---
Get to Know the College of Law
Attend an Alumni Reception: admitted students are welcome to join our alumni at off-campus receptions
---
It's Swag Time!
 to your phone and social media and share the news that you'll be a member of the incoming class in the first fully interactive online law degree program!