Questions & Answers About JDinteractive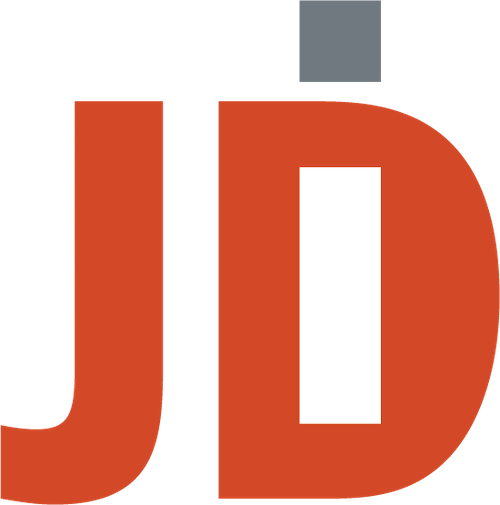 Apply Now!
JDinteractive
Online Joint J.D./M.B.A.
What is the online joint J.D./M.B.A.?
Syracuse University College of Law is offering the nation's first online joint J.D./M.B.A. degree program, in partnership with Syracuse University's Martin J. Whitman School of Management.
The joint online J.D./M.B.A. combines the College of Law's groundbreaking, ABA-accredited JDinteractive program with the Whitman School's highly ranked MBA@Syracuse online M.B.A. program.
What is JDinteractive?
JDi is an ABA-approved flexible online law degree option designed for students who cannot relocate to law school because of work or family commitments. It is designed to deliver Syracuse's outstanding legal education well beyond its Central New York campus.
The program combines real-time, live online class sessions with self-paced instruction, on-campus courses, and experiential learning opportunities.
What is MBA@Syracuse?
Online J.D./M.B.A .students earn their master's degree in business administration through the Whitman School's MBA@Syracuse.
Recognized for its strong alumni outcomes, MBA@Syracuse is ranked among the Top 40 Best Online M.B.A.s by U.S. News & World Report and among the Top 25 Best Online M.B.A.s by The Princeton Review. The program is accredited by the Association to Advance Collegiate Schools of Business.
MBA@Syracuse features the same curriculum content as the on-campus M.B.A. program and blends multimedia coursework with live, online classes and hands-on residency experiences.
When will the joint degree program be available?
JDi students will be eligible to apply to the joint J.D./M.B.A. degree program starting in the fall of 2020.
How do I apply for the online joint J.D./M.B.A. program?
Students first apply to and matriculate in Syracuse University College of Law's JDinteractive online law degree program. JDinteractive students follow the same application process as our residential students, although there is a different application form. Click here for information on how to apply.   Eligible JDi students can apply for the joint degree program during their fourth term of legal studies.
How long will it take to earn a joint J.D./M.B.A. degree?
The joint JD/MBA degree program combines two part-time programs that offer courses outside of regular working hours.  Students can earn their J.D. and M.B.A. in approximately 4.5 years, provided they maintain the recommended credit load, which ranges from 6 to 11 credits per term.
What experience does Syracuse have in offering a joint J.D./M.B.A. program?
The College of Law and the Whitman School of Management have offered a residential joint degree program in law and business administration for more than 75 years.
Students enrolled in Syracuse University's residential program can earn a joint J.D. and M.B.A. degree in four years instead of the five years necessary when both programs are pursued separately.
Over the years, this joint degree program has been a particularly popular choice for students who aspire careers in corporate management and compliance, entrepreneurship, corporate law, tax law, and labor law.
Why should I consider enrolling in an online joint J.D./M.B.A.?
As Syracuse University has learned from decades of success with the joint residential J.D./M.B.A. program, there is strong employer demand for students jointly trained in business and law.
In today's globalized, interconnected marketplace, business leaders must constantly consider legal and regulatory frameworks. Moreover, across the spectrum of daily business transactions, legal considerations increasingly occupy a prominent place in boardroom and everyday business discussions.
What are the requirements for the M.B.A. portion of the joint degree program?
The College of Law is the primary (or "home") school for joint JD/MBA degree students.
Before starting the online M.B.A. portion of the joint degree, JDi students must be separately admitted to the Whitman School, have completed 34 credits of law school courses, and meet all defined academic requirements.  GMAT/GRE waivers are available for students with at least five years of relevant professional work experience.
The program requires completion of 72 law credits and 42 M.B.A. credits (for a total of 114 credits—versus 141 credits if the two degrees are pursued separately).
Will joint J.D./M.B.A. students be prepared to pass the bar?
Between 2015 and 2019, joint J.D./M.B.A. students graduating from the College of Law had a 100% pass rate within one year of graduation. As the online joint degree program parallels the residential one, we anticipate similar outcomes.
What job opportunities are available to joint JD/MBA graduates?
Students in our residential JD/MBA program typically find employment that takes advantage of their dual training. All 2015-2018 graduates of the residential joint program are currently employed. They work in a variety of sectors—for example, in media and entertainment (e.g., Thomson Reuters, MGM, Netflix); pharmaceuticals (e.g., Pharmacyclics, Bachem); and law firms (e.g., Severson & Werson, Arnold & Porter, Enterprise Counsel, Lowenstein Sandler).
What If I have already been accepted to or started my online M.B.A. through the MBA@Syracuse?
Students who wish to complete the joint degree program for a total of 114 credits cannot count coursework completed prior to enrolling in the joint degree per ABA regulations.  Current M.B.A. students can add the JDi program after completion of their degree but will pursue the two degrees separately with 141 total credits.