1L Joseph Jasper joined the U.S. Army in 2008, right after graduating from Florida Agricultural and Mechanical University with a bachelor's degree in business administration. He later earned a master's degree in technology management. But the dream he held closest always seemed to be just out of reach: he wanted to become a lawyer. "My aunt was a very successful attorney, and I always looked up to her," he says. "I think that an understanding of our nation's laws provides a way to empower oneself and protect others who are not aware of the basic privileges the law provides."
Jasper, a chief warrant officer, was assigned to a new position as a supply officer at Fort Drum last February. Because of the army base's location in a remote area of Upstate New York, the dream of attending law school seemed even more elusive. "Then the stars aligned," he explains. "I was scrolling through my news feed just a week after receiving my new assignment, and I learned about Syracuse University College of Law's online J.D. program called JDinteractive. I was enticed by the hybrid format and the fact that it was accredited by the American Bar Association." He quickly researched the entry requirements, registered for the Law School Admissions Test and applied—just meeting the deadline for fall 2020 admission.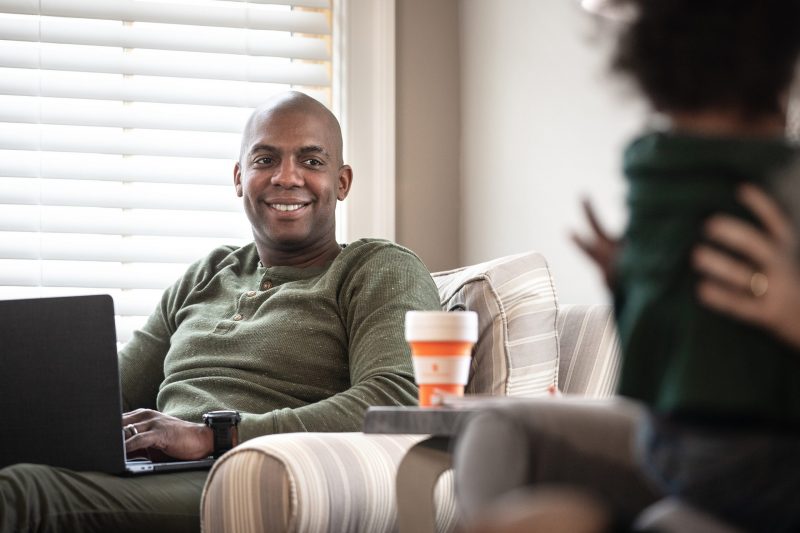 A Surreal Moment
"A dream come true" is how Jasper describes the experience of receiving his acceptance. "It was a surreal moment," he says. "I have not stopped being excited about the opportunity to attend such a reputable university in pursuit of my legal education. I'm still not sure I fully believe it!"
JDinteractive, the country's first fully interactive online law degree program, combines live and self-paced online classes with short on-campus residencies and experiential learning opportunities. Classes are taught by distinguished faculty, and the degree earned is identical for both residential and online students. The program offers a full slate of student support services, including academic counseling, tutors, study groups and bar exam preparation, as well as opportunities to join the student-run Syracuse Law Review and other organizations.
For Jasper, JDinteractive's benefits go far beyond those of typical law programs. "As an active-duty member of the military, the flexibility and after-hours availability are what I value most," he says. "There is also a personal touch on the part of the University's Office of Veteran and Military Affairs, which I appreciate. Before I enrolled, they answered all my questions and discussed future congressional initiatives." The Post-9/11 GI Bill and a scholarship cover more than half of Jasper's tuition, and Syracuse University's military-friendly reputation has earned it a designation as the country's number one private school for veterans by Military Times. "People across campus show interest and support," Jasper says …