JDinteractive has the same stringent requirements as the College of Law's residential JD program. More than half of class time takes place live so that Syracuse online law degree students interact in real time with professors and residential students. These online classes can be accessed from anywhere: all you need is a computer, webcam, phone, and Internet connection.
In addition to live online JD class sessions, JDinteractive includes self-paced online class sessions that student complete on their own schedule. These class sessions engage students in the material through interactive exercises particularly relevant to legal concept at hand. Finally, JDinteractive includes in-person learning experiences. Students will participate in residential courses (either on campus or another Syracuse University location, such as New York City, Washington, DC, or Los Angeles) and in applied learning experiences, including externships.
The online learning platform enables Syracuse faculty to use both established and innovative teaching and assessment tools. For example, the program's interactive learning platform empowers professors to teach online using the Socratic method. It also empowers online students to engage with content and receive feedback from classmates and professors in real time.
JDinteractive Leadership
Nina A. Kohn
Associate Dean for Research and Online Education
David M. Levy L'48 Professor of Law

As Associate Dean for Online Education, Nina A. Kohn is focused on building an academically outstanding online JD program. In addition to her administrative role, Kohn is a leading elder law scholar and a dedicated teacher who has been recognized with the College's Res Ipsa award for teaching excellence.

FULL BIOGRAPHY

Kathleen O'Connor
Teaching Professor
Executive Director, Online Education
Faculty Director, Moot Court Honor Society and Advocacy

Kathleen O'Connor was appointed Executive Director of Online Education in June of 2016. Before this appointment, she was a Legal Writing Professor for more than 14 years, receiving the Meredith Teaching Recognition Award in 2008 for excellence in classroom teaching.

FULL BIOGRAPHY
The Faculty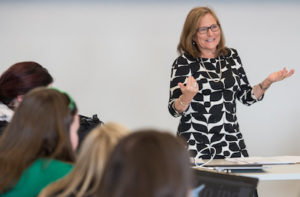 College of Law faculty will teach